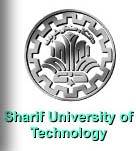 Sharif University of Technology
Chemical and Petroleum Engineering Department
Course : Multicomponent Polymer Systems , 3 Credits
Course Type: Optional for all Undergraduate Students
Lecturer: Dr. Ahmad RAMAZANI SAADATABADI

Course Group Page: http://groups.yahoo.com/group/multicomponent-polymer-systems/
Course Group E-mail: multicomponent-polymer-systems@yahoogroups.com
Syllabus
References

---

Project : Student could present a project in any subject related to course subjects
---

Course Evaluation Method:
Project 20%
Mid Term Examine 30%
Final Examine 50%

---
1) Multicomponent Polymer Systems, I.S. Miles and S. Rostami, 1992.
2) Mechanical Properties of Polymers and Composites, Lawrence E. Nielsen, Robert F. Landel
Marcel Dekker Hardcover, 2nd Rev&ex edition, 1994.
2) An Introduction to Composite Materials, Hull Derex, 1996.
3) Rubber technology, M. Morton, 1987, Van Nostrand Reinhold co.
4) Introduction to Structural Foam, S. Semerdjiev, 1982, Brookfield Center.
5) Engineering Guide to Structural Foam. B.C. Wendle, 1976, Technomic Pub. Co.
Polymer Alloys and Blend, Vol. I and II, L.A. Utraki, 1986 and 1989, Hansser Publisher.
Advance in polymer Blends and Alloys Technology, Vol. 1, M.A. Kohudic, 1988.